The Apple Watch: Apple's new innovation
After the massive success of the iPhone 6 and iPhone 6 Plus, Apple has a new innovation: long awaited by all, it's the Apple Watch and it will hit the market starting in April 2015.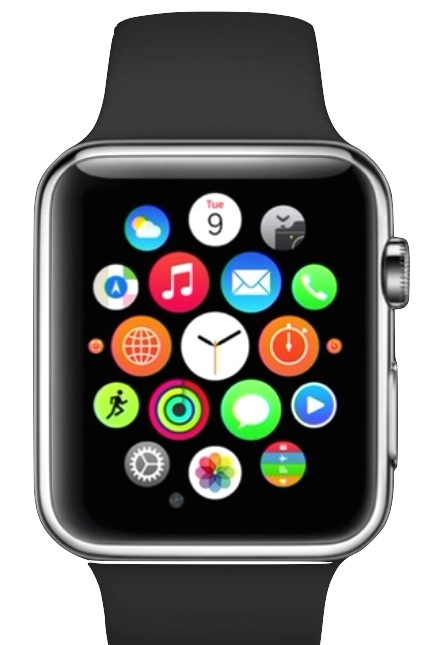 For its many early enthusiasts, the Apple Watch will provide a unique and practical way to access their digital lives. Contents of your favorite iPhone applications and certainly new services too will all be available directly around your wrist.
This new digital platform will quickly be compatible with web and mobile access links. On average, people consult their mobile device around 110 times per day, so now users will no longer have to take out their iPhone, unlock it, and then access the applications they want.
Because the device reuses the same mobile environment of Apple (programming, distribution), this will be a new and integrated experience that will present both an opportunity and a serious challenge to all the iOS application editors out there.
Contact us to be among the first developers!
Being early will be crucial
Right now, Apple is encouraging the creation of third party applications to be ready at the official launch of the Apple Watch.
If this is anything like the other big launches of this American giant one thing is certain: demand and profits that could come from Apple Watch, the latest mobile device, could be huge.
So it is of primordial importance to get started early on the development of applications compatible with Apple Watch. The advantage will be better media exposure and a heightened image of innovation and creativity in the services you offer.
With the commercialization of Apple Watch on the way, that's why it's important to carefully plan your application project, anticipate future demand, and surround yourself with a team of passionate professionals.
A team of area experts
With more than 7 years experience in iOS technologies starting with the first iPhone Edge in 2007, and then with the iPad, Dual Media is a natural choice for the development of applications for Apple Watch as soon as it comes out. Because of our extensive experience in the development of applications for the iPhone and the iPad, we're familiar with best practices in application development for these platforms, and we're also experts in understanding mobile device user behavior.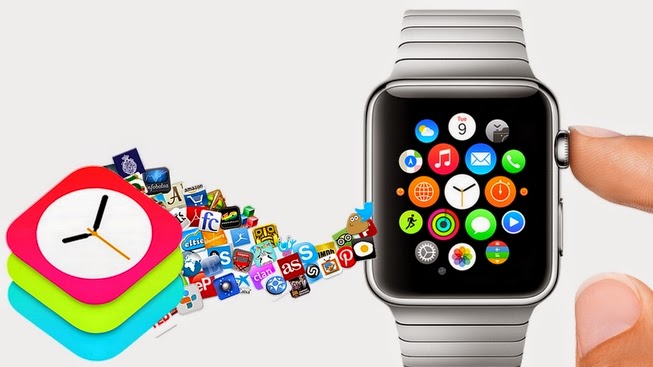 Our service is not only limited to programming and technical aspects; we'll be there to advise you and guide you too. We'll start with a project study and then proceed to the creation of a well-defined mock-up with the scenarios that unfold based on the various user pathways.
That's why we at Dual Media believe in all honesty that we're the perfect partner for co-creation of applications for the Apple Watch, from design all the way to deployment on the App Store.
Don't hesitate to contact us for help with your project:
[contact-form-7 id= »1226″ title= »Estimate iphone form 1″]