Seat Connect Pro business application for the iPad
Development of the Seat Connect Pro Mobile iPad application with the Lowe Strateus agency. This application was designed to assist in sales, commercial training, and Seat commercial piloting.
As of today, the application serves the sales teams in more than 300 dealerships throughout France.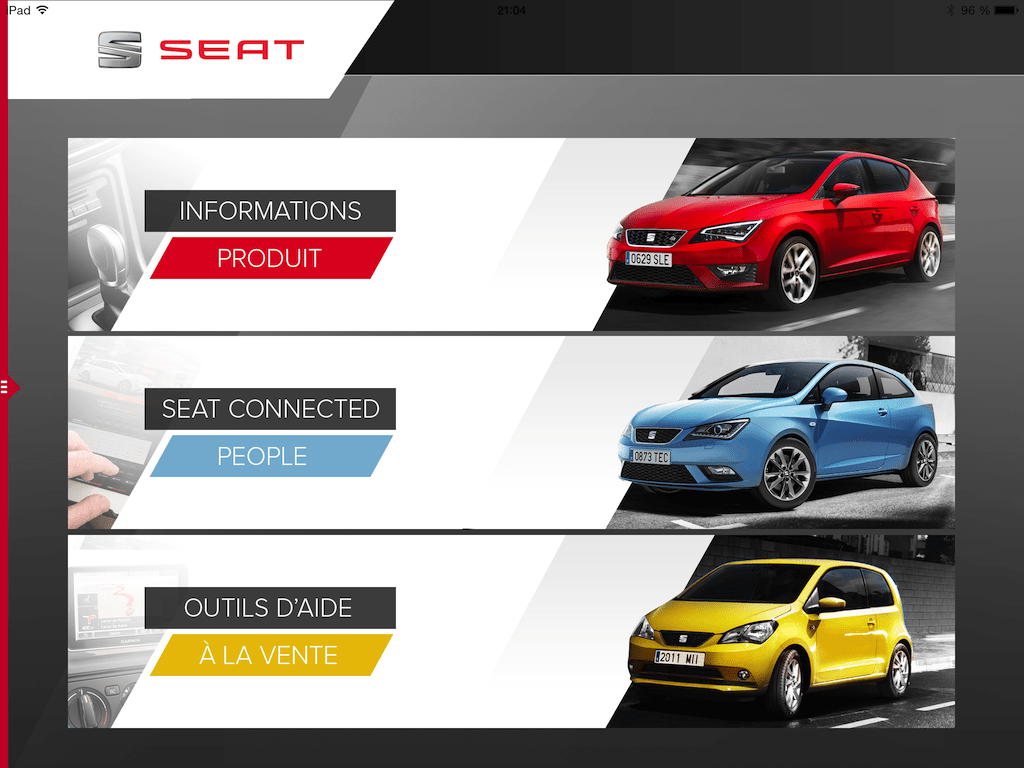 I. Product information
• Exhaustive library including all the brochures and price and option ranges updated in real time.
• Video presentation and advertising films for the entire line
• Interactive selling points
• Appro Letter
• Media reviews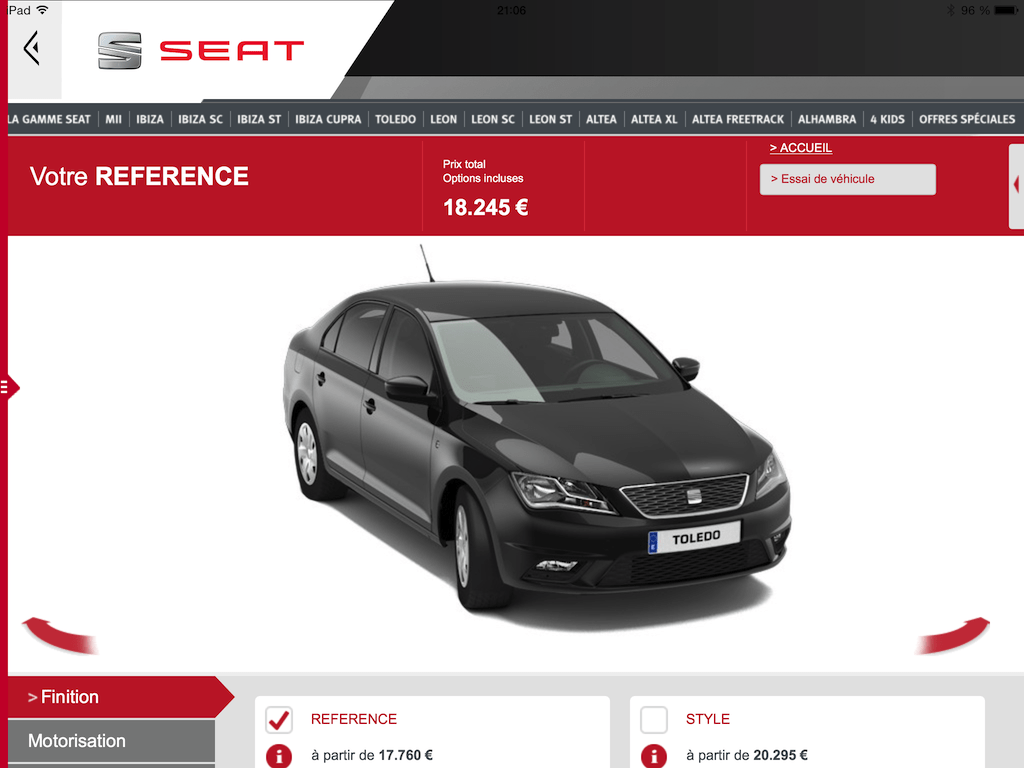 II. Seat Connected People
• Seat stacks its models up against the leading competitors
• FAQ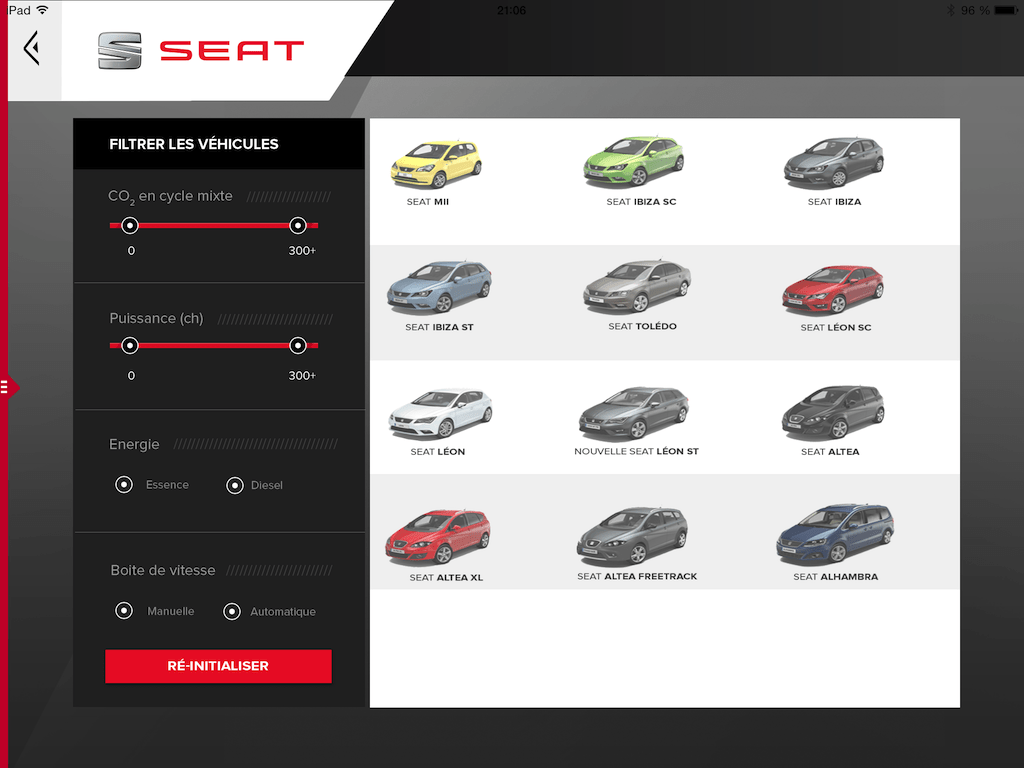 III. Tools to increase sales
• 3D configuration tool
• TVS and TCO
• Integrated notification center
• Tools for tracking and reporting on & offline application uses