Preezm Address Book – As you move forward, your contacts come with you!
Preezm does not replace your address book, it keeps it updated.
You'll continue to keep in contact with your friends just as you do now.
So you don't have to send emails or texts to all your contacts to give them your new contact information!
With Preezm, when you change your contact information, all of your Contacts are automatically notified!
Size: 20 Mo
Category: Productivity
Languages: French, English
Watch a video presentation of the application:
Easily exchange your contact information with the Preezm User Name & firstname.lastname 
A system of profiles lets you indicate which contact information to exchange (for example, use the pro profile to exchange professional contact information).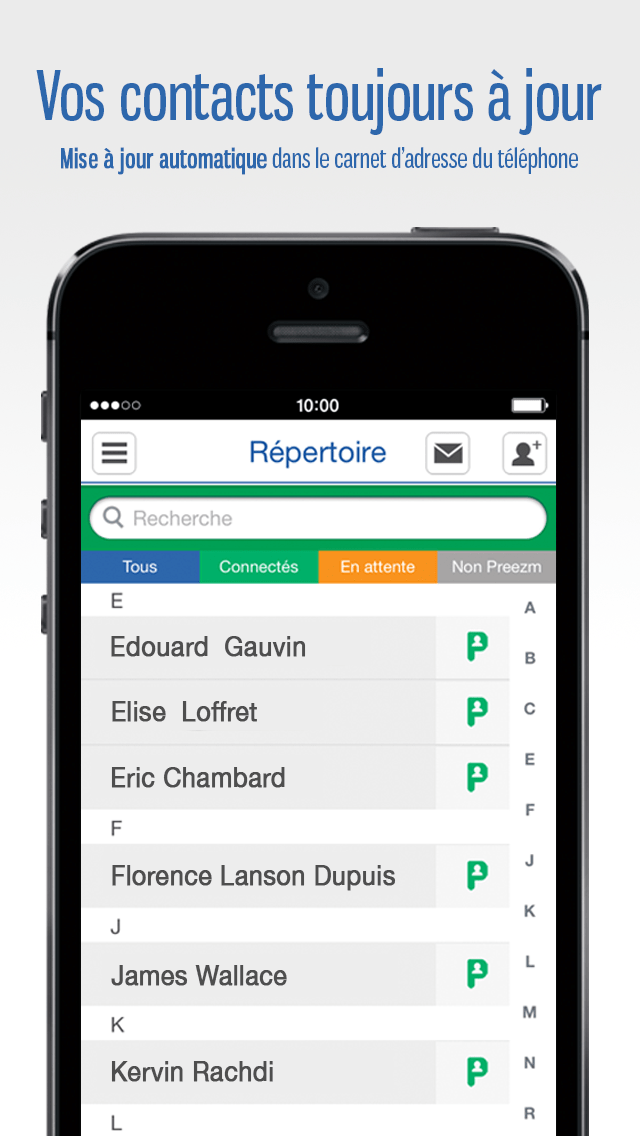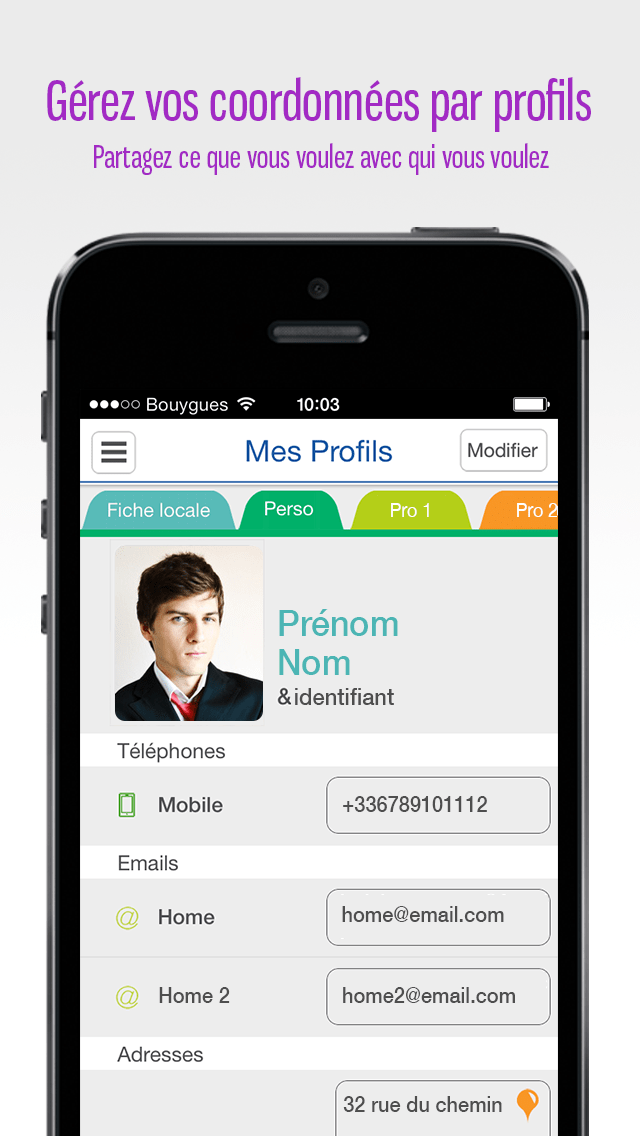 So you can keep your contact information up to date at all times.
Features profiles to make sure you exchange the right information.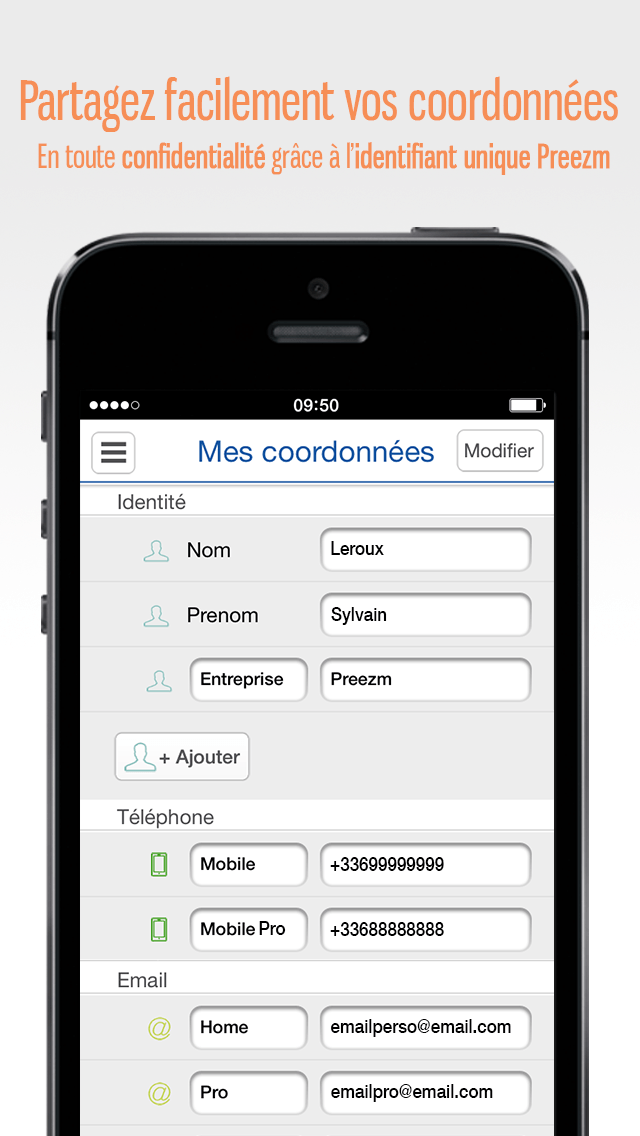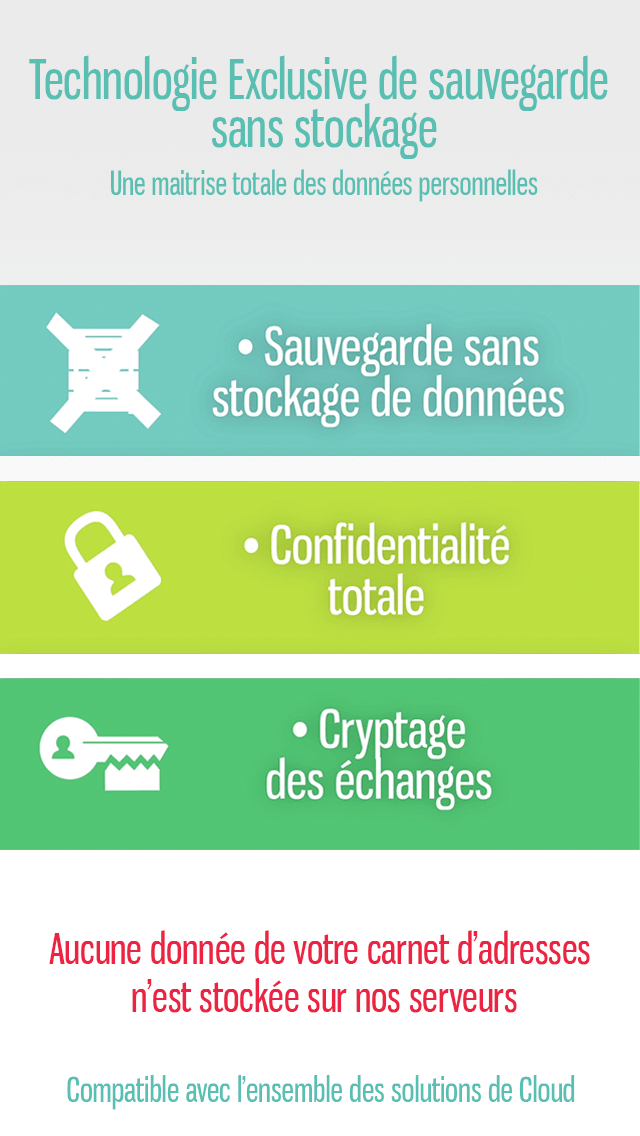 Exchange information in complete privacy.
Back up your contacts without storage.
Hurry and download Preezm to make sure you have your unique ID!