Passion Palaces Magazine Application for iPad
Development of the iPad application of Passion Palaces magazine. This application is the digital version of the Passion Palaces magazine.
Passion Palaces Magazine is edited twice per year and is distributed in all luxury hotels.
This application allows you to browse through Passion Palaces magazine and its high fashion, luxury watches, jewelery, prestige automobiles and other sections more generally related to the luxury hotel industry.
The magazine's iPad application helps create a user experience that is unique and interactive.
This application will allow you to get the most out of the multimedia resources available on mobile devices (full screen videos, parallaxes, integrated slide shows, links, etc.) and to add value to the magazine.
Size: 250 Mo
Category: Lifestyle
Language: French, English, Russian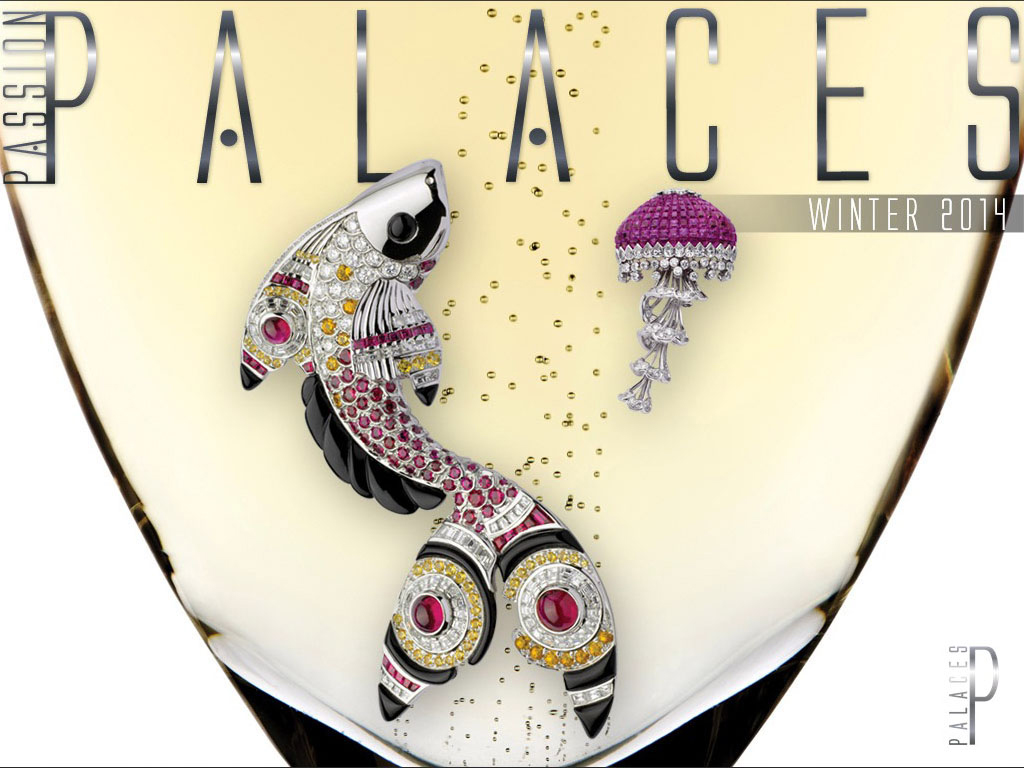 I. Magazine
Interviews, portraits, shopping, photos and videos spice up this immersion adventure in the plush palatial ambiance.
Interactive pages with animated effects to enhance content.
Magazine in 3 languages: French, English, and Russian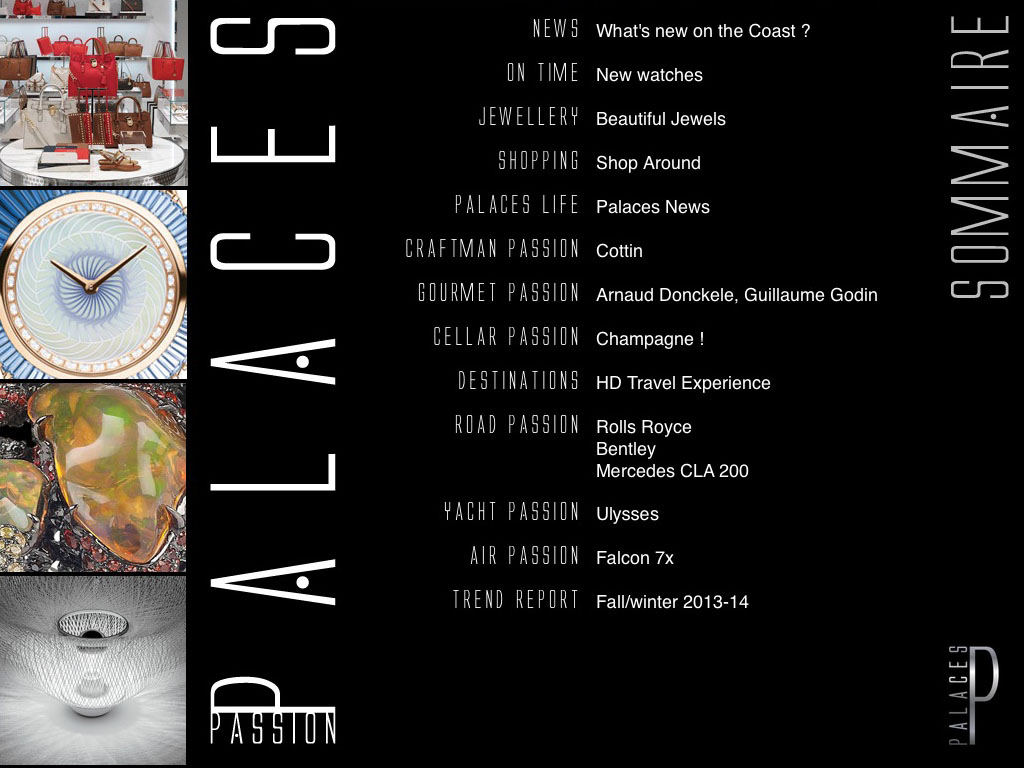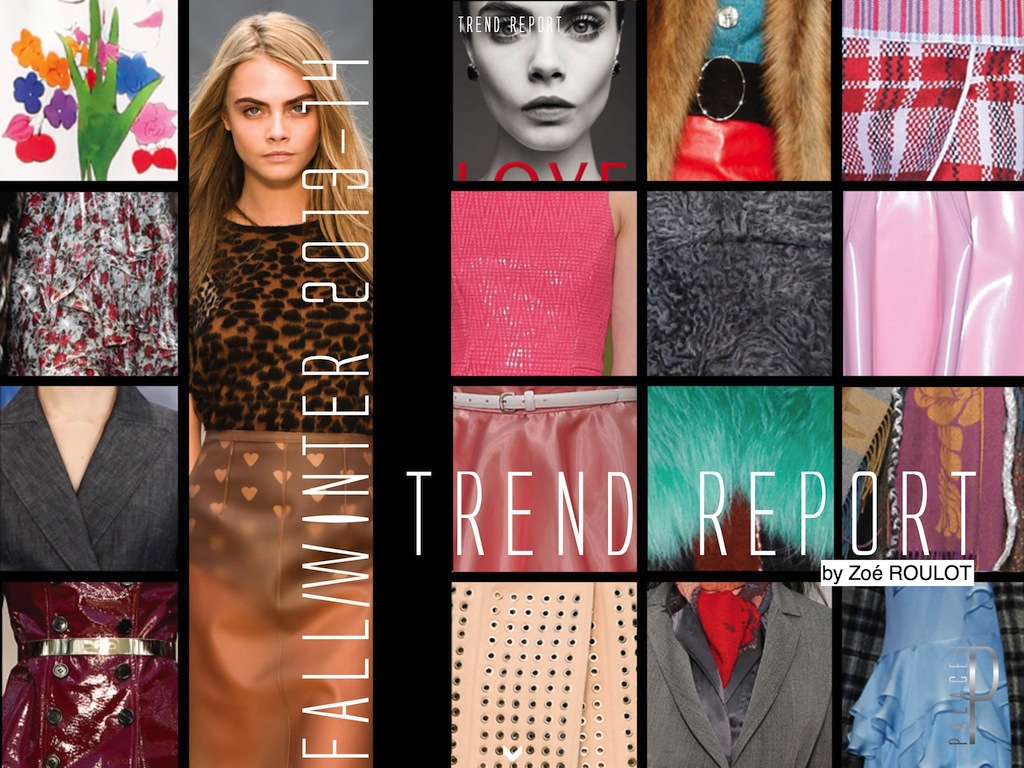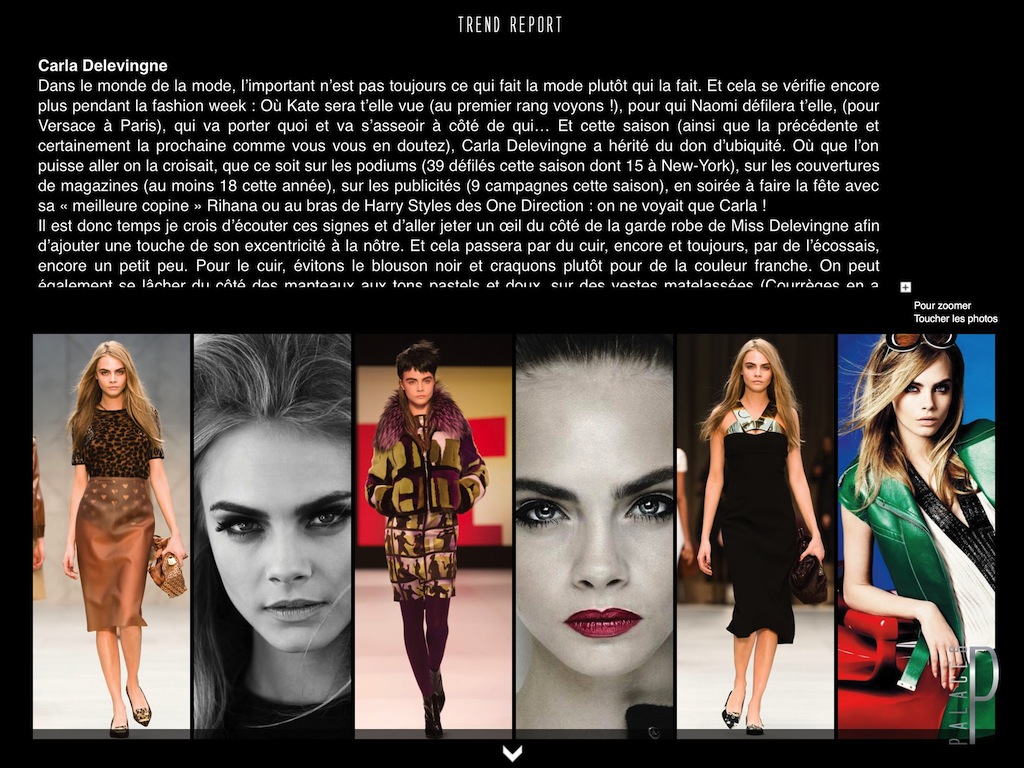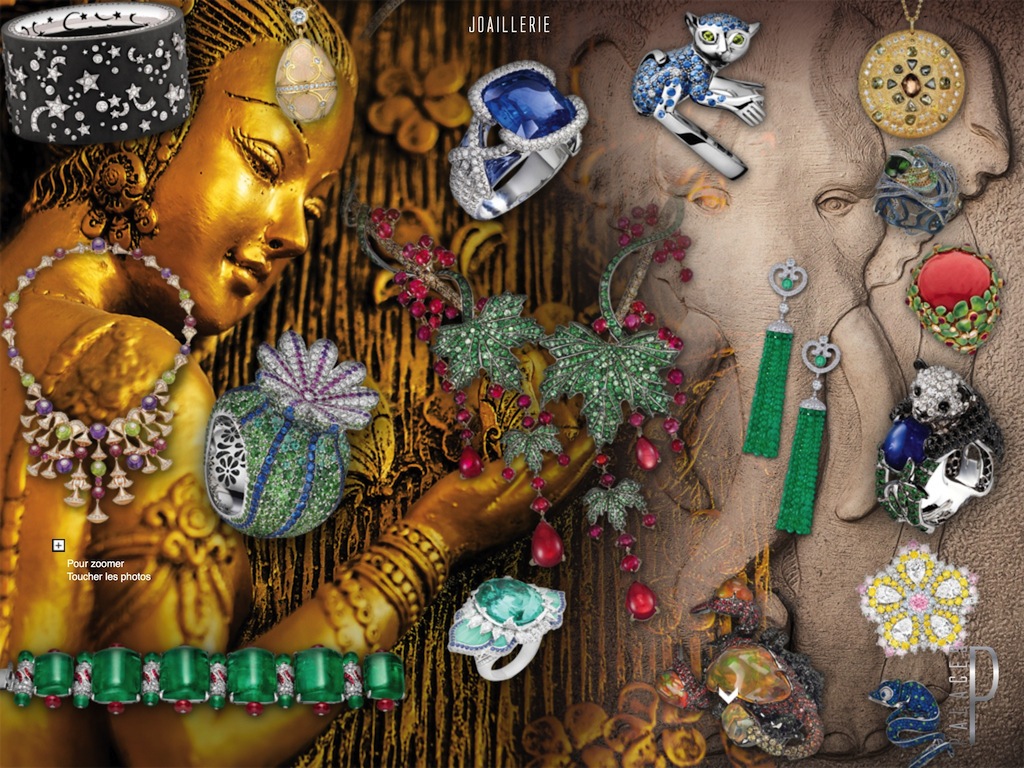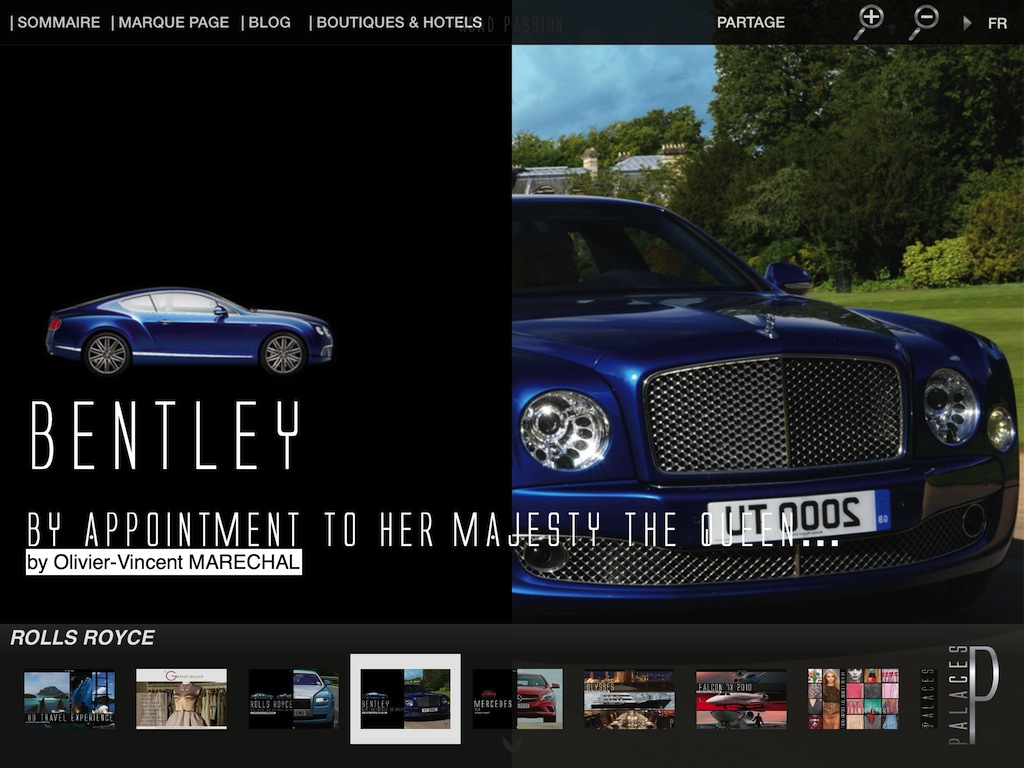 II. The palace address books
You can also access the address books of Passion Palaces which list the application's partner hotels and boutiques, from St. Tropez to Monaco, or from Gstaad to Lausanne.
This genuine guide to the most exquisite properties will give you an inside view and pictures of these prestigious destinations…
Back-office for content management, adding boutiques and hotels with description, photos, etc…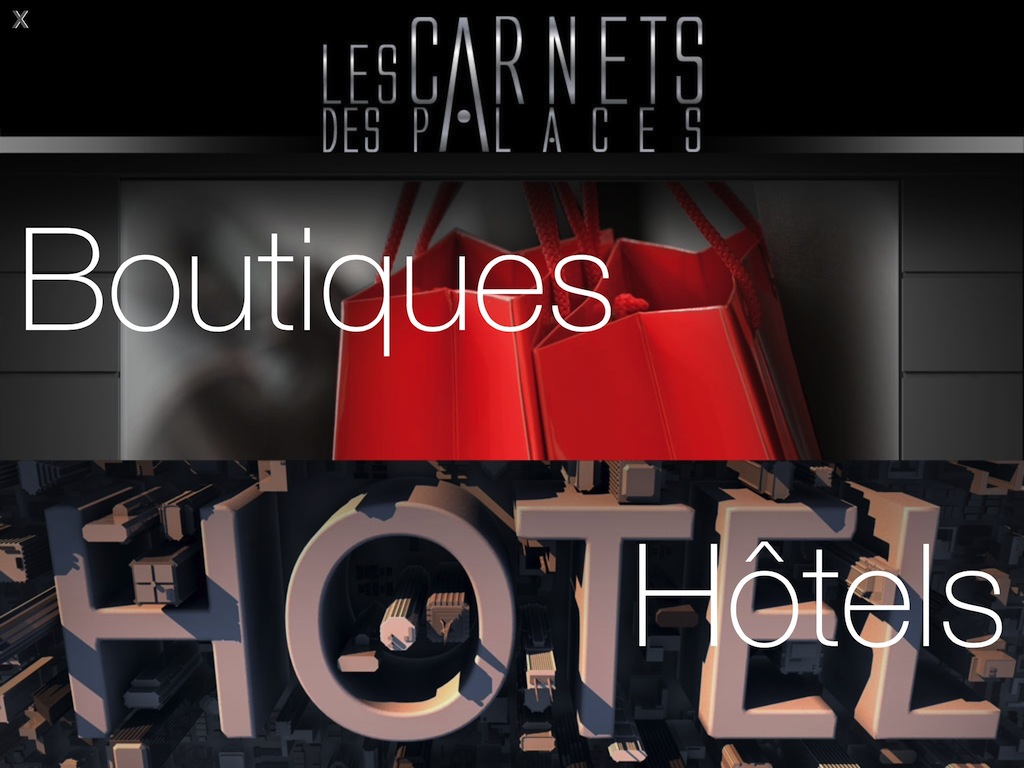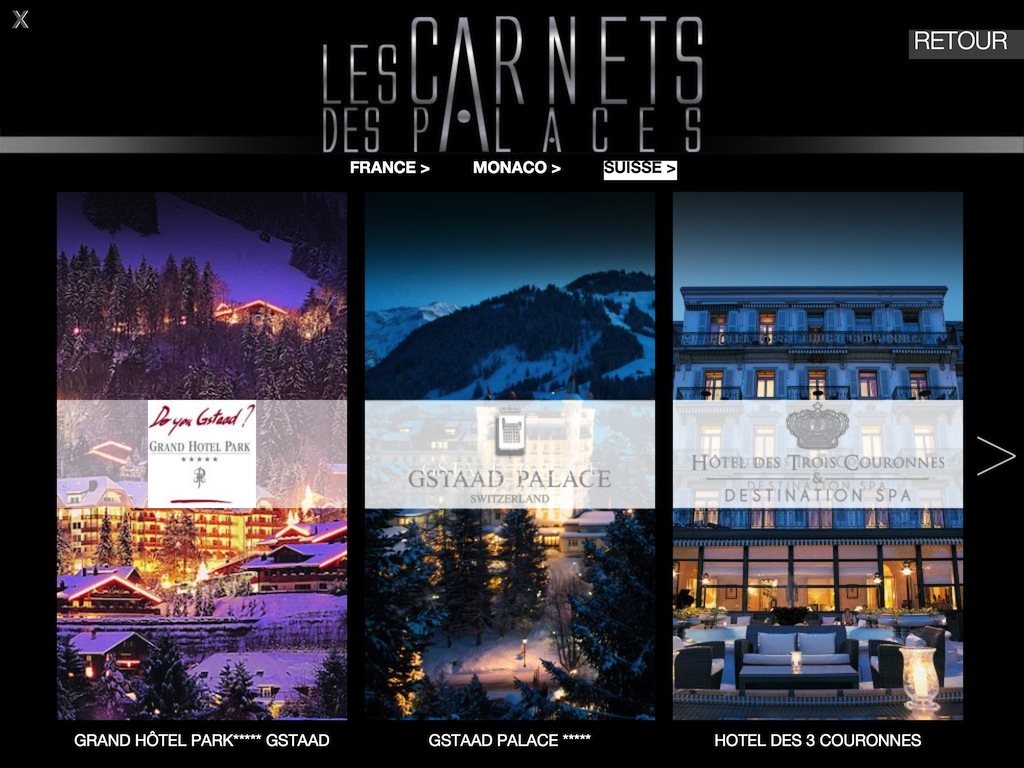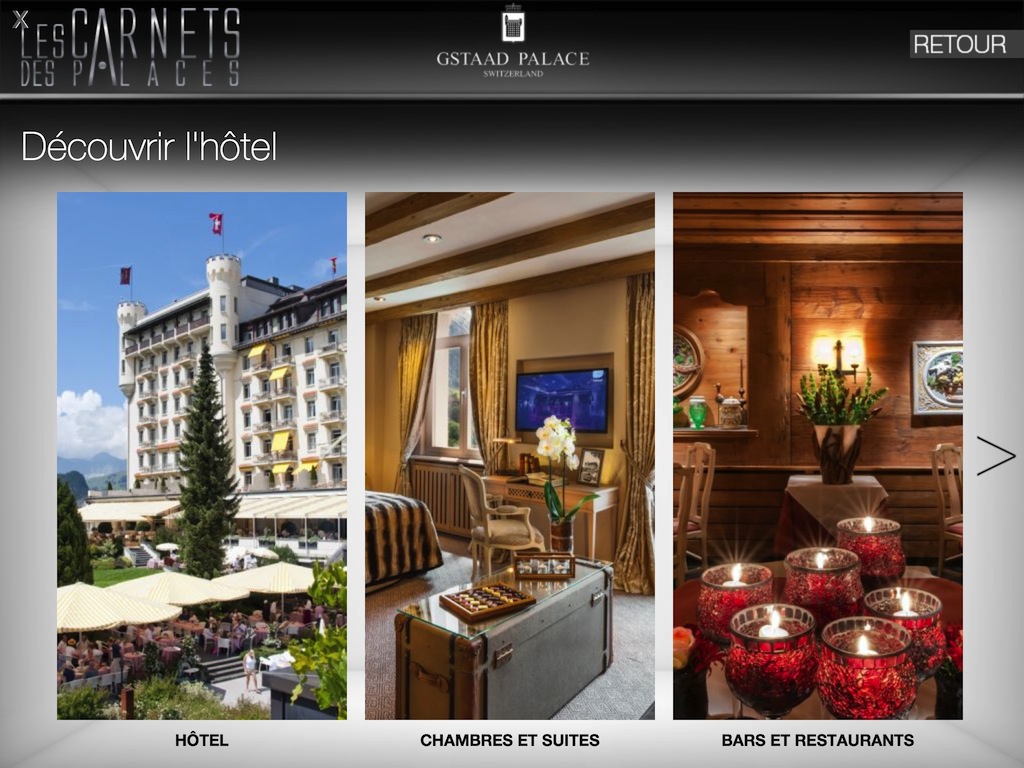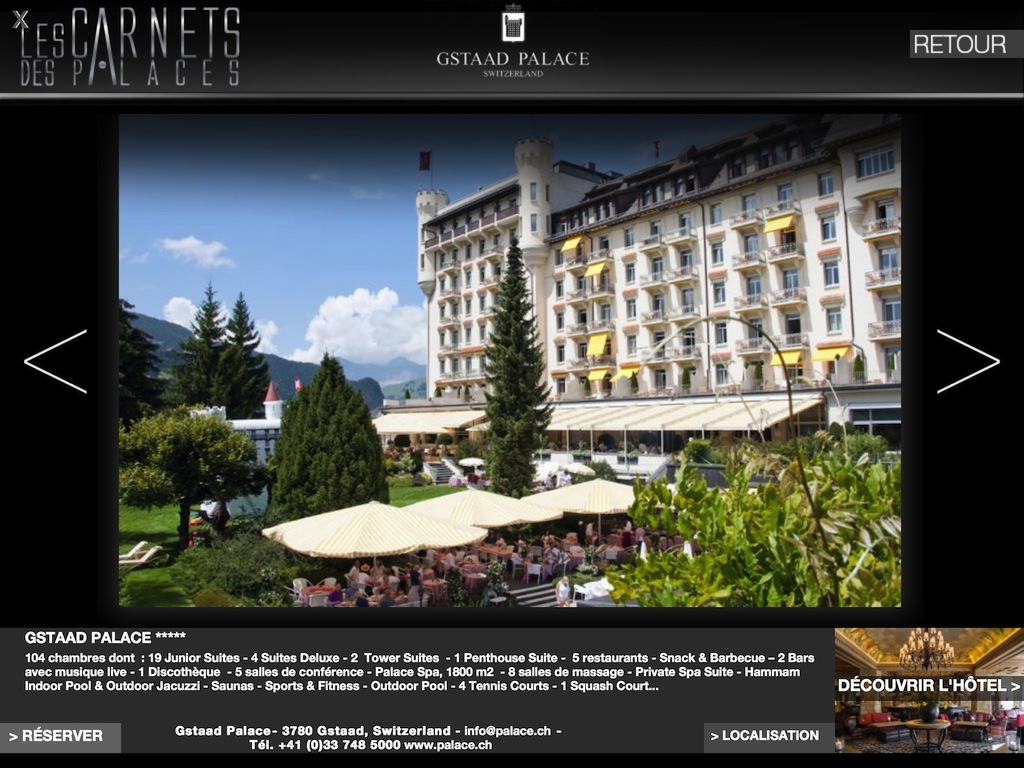 III. Blog
The Passion Palaces blog shares with readers the latest news about the biggest names in fine timepieces, jewelry, fashion, and automobiles.