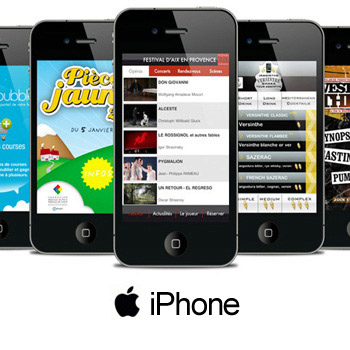 iPhone development, iPhone application development, creation of iPhone applications with our iPhone developers who are specialists in mobile applications.
DUAL MEDIA© began development work on the new Apple iPhone and iPod touch platforms in early 2009.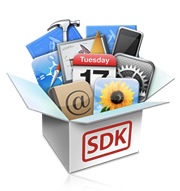 In less than 2 years, we have already developed 40 iPhone applications on behalf of numerous clients.
+ than 1,000,000 downloads of applications we developed!
+ than 20 iPhone applications went to NUMBER 1 in FRANCE and Europe
+ than 600,000 opt-in emails from iPhone users!
Despite the tremendous growth in the Android market, iPhone and iPad development continue to be our clients' number one choice for their promotional efforts!
Numerous client references!
With the intense development of the iPhone, DUAL MEDIA© has become your partner of choice in the development of iPhone applications and the development of iPad applications.
Need to develop an iPhone application?
Undeniably a major actor in the mobile revolution, the iPhone is a platform that can not be ignored.
We've developed applications for our clients in a number of areas: we can produce and publish your applications in any of the appstore categories for the iPhone.
Share your needs with us and we will offer you high-performance services for iPhone and iPad development!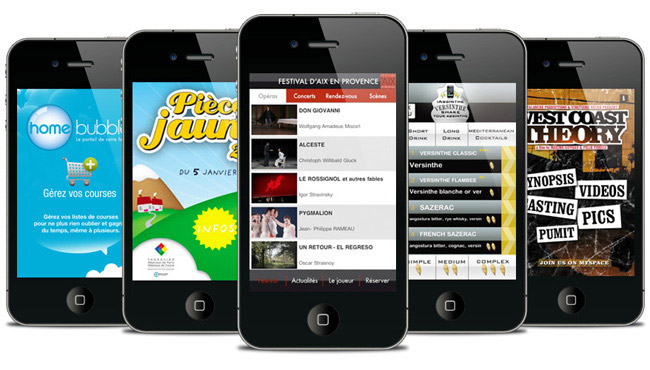 The development of your iPhone mobile application will take place in 3 phases:
1. Design of the iPhone application
Definition of the service, relevance of the mobile platform, the content of the mobile application, and its mode of operation
Drafting the specifications of the mobile application
Definition of ergonomics
Drafting project support platforms: Tree Structure, Story Board, Graphic Design
2. Development of the iPhone application
Design and ergonomics of the application
Integration of the operations
Testing the application on simulators and mobile devices
Adapting the content of the application to the mobile platforms selected
Beta tests with a sampling of users
3. Operation of the iPhone application
Application distribution
Promotion via existing stores and your website
Promotion via blogs, sites and specialized forums
Promotion via email campaigns
Update of the mobile application
Update of the application content
Adaptation of the application to new mobile devices on the market.
Frequency of use of your mobile application
Downloading your mobile application
Ranking your mobile application in countries and by category
We meet your development needs for the iPhone.
We develop applications that respond specifically to your needs!
We have references from prestigious clients, major retailers, ready to wear, major labels, festivals, photographers, production companies, etc.
Don't hesitate to reach out to us with the contact us form for all your iPhone development needs.