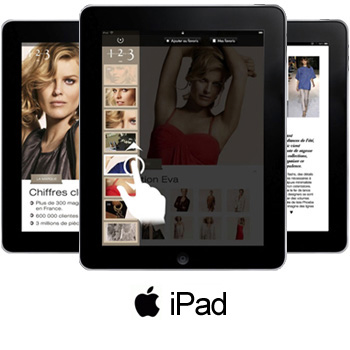 iPad development, iPad application development, iPad application creation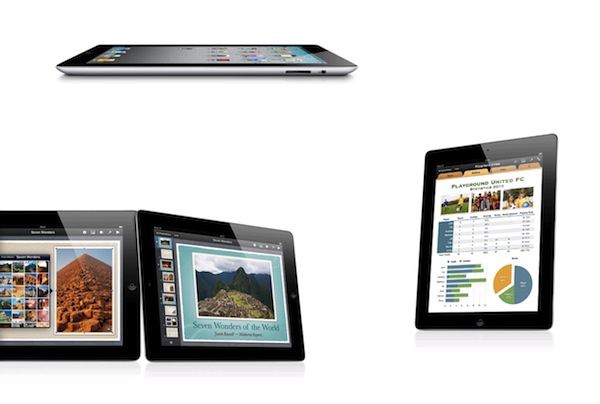 DUAL MEDIA© began development work on the new Apple iPhone and iPod touch platforms in early 2009.
We have already developed 100 iPhone applications on behalf of numerous clients.
With intensive expertise in iPhone development, DUAL MEDIA© has become the partner of choice for the development of iPad applications and iPad development.
Looking to develop an iPad application for your business?
Tactile technology is revolutionizing the mobile device market: touch tablets represent the latest evolution of this technology. Are you looking to add value for your clients, win over prospective new business, improve your commercial ventures, elate your visitors?
Stake out your presence on the new Apple platform thanks to DUAL MEDIA©. We are offering to support you right away in the development of your iPad applications.
Share your expectations with us and we will propose dynamic service for iPhone and iPad development!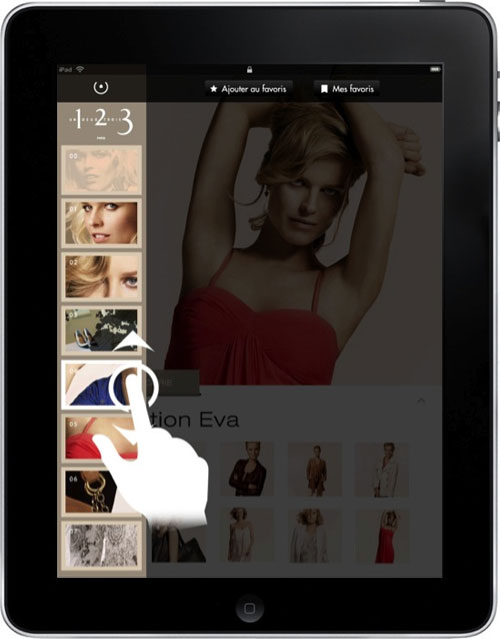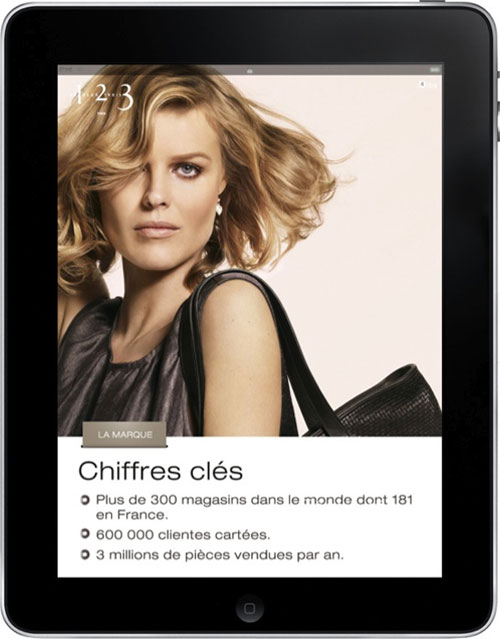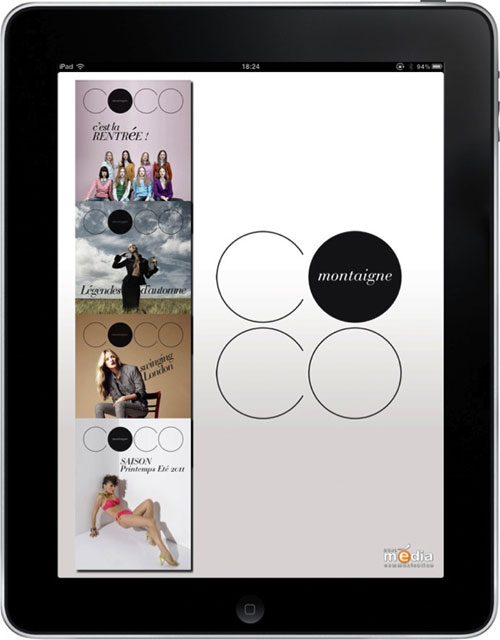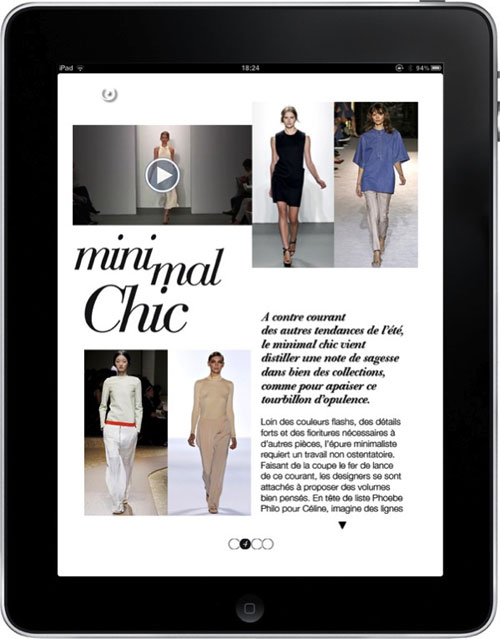 The iPad is a new original media platform with refined design and supreme ease of use. Take advantage of this technology by creating your own iPad application!
We can provide the answer for your iPad development challenges.
We develop applications that respond specifically to your needs!
We have references from prestigious clients, major retailers, ready to wear, major labels, festivals, photographers, production companies, etc.
Some examples of use:
– Communications platform during professional conventions
– Interactive Magazine
– Interactive touch terminal in stores or in showrooms
– Sales and ordering support for commercial purposes
– Survey data collection tool
We develop applications for the Ipad and/or we can also adapt your website for touch tablet browsing.
Our experience in media and communications with prestigious clients showed us early on how many possibilities tablet technology can offer.
Don't hesitate to reach out to us with the contact sheet for all your iPad development needs.