You've got a start-up or you've created a business or project… and you need to develop a mobile application to launch your project? You've knocked on the right door!
Dual Media has created a mobile application development service and support option destined especially for start-ups, to address specific issues and challenges.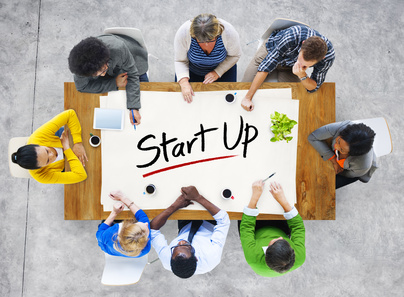 Creating a mobile application for your start-up is a major step.
Launching a mobile application (iPhone, iPad, or Android) is often the first concrete step your project will take on the way to making that project a reality.
The stakes are high: your mobile application can launch your service, validate your concept based on immediate user, distributor, or client feedback, and even raise funds.
Even if all you need to do is complete a POC (Proof of Concept), quality of execution is key, and like the old adage says, « you'll never get a second chance to make a first impression ».
With Dual Media, we are aware of how crucial your application is, and we'll bring all of our attention and expertise for its development on the iPhone, iPad, and Android. That's why so many start-up companies entrust their application develop to us.
Dual Media will support you in the creation and development of your mobile or tablet application.
The power of the proposal: ergonomics, functionality, and the customer experience.
You've been fermenting that great idea over several weeks, and you've mulled it over within your entourage (or maybe not), you've written the first « story boards », laid out the functions you want to offer…all that's left to do is find the service provider – partner who will create the application for the mobile phone or tablet for you, with the budget you have planned for. As part of our Dual Media Start-Up offer, Dual Media will work with you to create the application and be the true creative engine for your proposal.
With the strength of our experience in developing iPhone, iPad, iPod, and Android applications, we can advise you on good application practices, current trends, and the latest technological advances and options to help generate new ideas!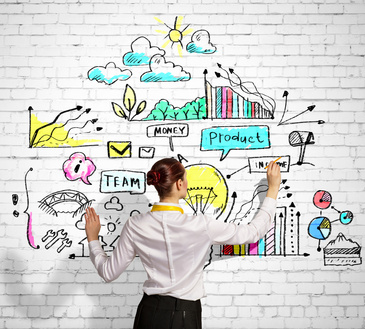 Functional specifications
Our role will be to support you at the front end in the development of your application. We will help you focus on your USP (« Unique Selling Proposition »), your « killer feature », really what's at the heart of your service. Often we have encountered projects that want to do too much with their first application and feature too many functions. This wrinkle is common among start-ups (and we did the same thing when we started on our own projects) and too much can « drown » the message and lead to poor results, not to mention the impact on the application development budget…so it's better to focus on your key functionality and to get it right the first time! This is reminiscent of the lean start-up (recommended reading if you're not familiar with the concept).
As you know, the devil is in the details. A mobile application, even a relatively simple one, is a series of customer pathways and usage cases…and you need to plan them out at the front end before even beginning development. « What will happen when the user clicks here? What message will be displayed in the case of errors? … « . We'll help plan out and formalize the specifications list to lay out the functional borders of your application, the main ergonomic principles, and all the steps of the user experience.
The « start-up » budget
During the business creation phase or in « start-up » mode, financial resources are very tight and the development of your first application often equates to an important percentage of your budget. At Dual Media, we can take this into account and provide you with a budget that comes closest to what you need and addresses your functional specifications. Because we are also entrepreneurs, we are particularly careful about this issue and we will offer service that features a very good quality/price ratio that takes into consideration the particular challenges facing a start-up.
« Agile » development
Once the specifications and the budget are confirmed, we will start on developing your application. But a development project and especially a start-up project is never set in stone: it evolves depending on the first feedback you'll get and according to new ideas. As for the principle of « agile » development, our team will be there to help you address feedback and your goals for future development as your mobile application project evolves (while we continue to respect your specifications list of course).
The quality of development is a key to project success, because even if it's just a pilot, the work has to lay the foundations of your future developments, so you can add new functionalities or contend with volume surges in case of rapid growth, which is of course what we all want to see! At Dual Media, for a number of years we have been developing « native » applications, so you can be confident in our technical expertise at the cutting edge of the industry. And of course, we'll give you the code once the application is finished.
As for design (the graphic design of the interface), we can take care of it for you or we can use what you give us to maintain the visual branding of your start-up.
We regularly create application « recipes ». No, we're not talking about cooking. This refers simply to end-to-end testing of the application to ensure there are no bugs in the content. After the recipe and your « Go ahead », we move on to the next phase: the launch!
Submission on the store and the launch
Your application will be submitted on the app store. This is the big day: your project becomes a reality! As part of our Dual Media Start-Up offer, we will see to the publication of your mobile application on the Appstore or on Google Play.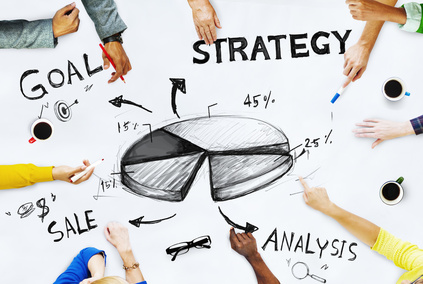 Marketing and communications support (optional) 
If you wish, we can provide support for communications as you launch your application. Given the profusion of applications available for downloading, if you are betting on « word of mouth » to get your application to catch on, you may be quickly disappointed, unless your application is one of the very rare exceptions…and reliance on that approach often demonstrates a lack of understanding of the mobile applications market. To grease the wheels, you need to develop a communications plan that goes farther than word of mouth on social media sites. For your start-up, take advantage of our experience launching successful applications.
As part of our Dual Media Start Up offer, one thousand installations of your application are included to help you get started with your first download curves!
Finally, we can also help formalize the marketing of your service or project to help you generate your first clients or help you raise funds.
Don't hesitate to contact us today to talk about your project dimensions:
[contact-form-7 id= »1226″ title= »Estimate iphone form 1″]