Audi dealer pro mobile iPad application
Audi pro mobile is an application designed to improve sales, ongoing training, and commercial steering.
Today's team application for sales teams at more than 150 dealers all over France.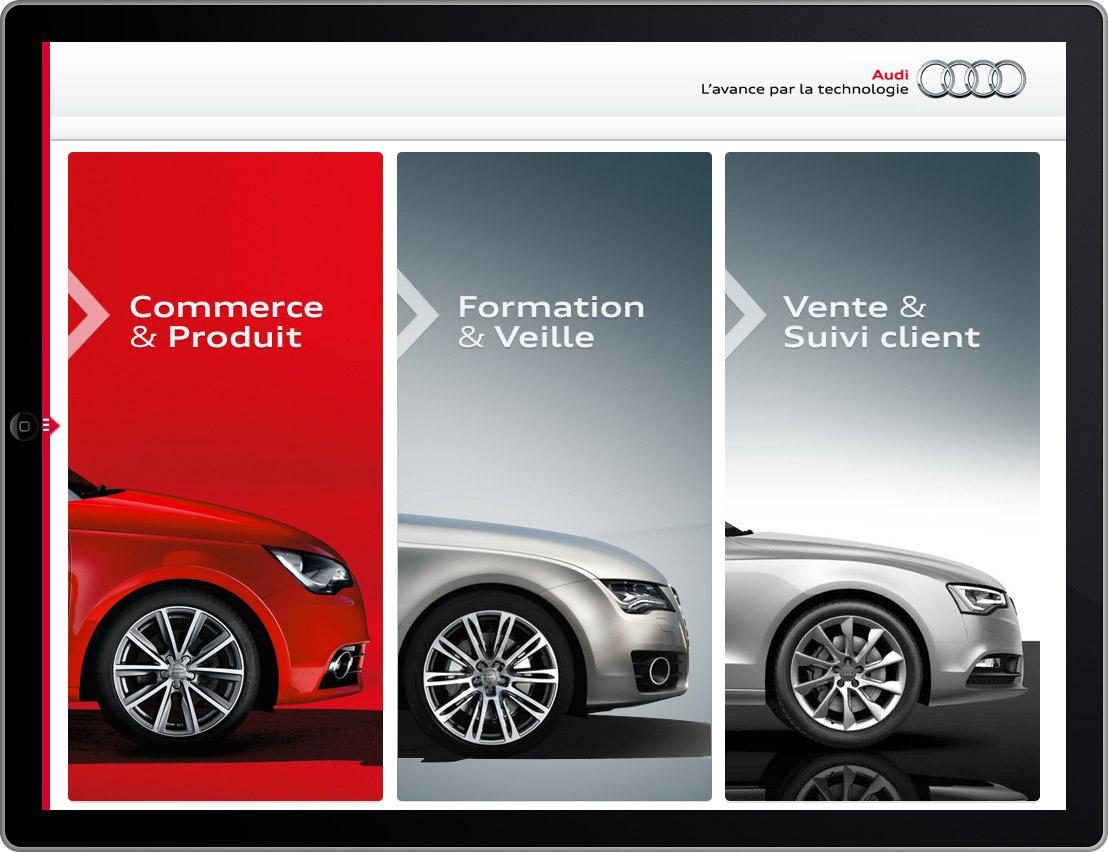 I. Sales tool
• Exhaustive library including all the brochures and price and option ranges updated in real time.
• Video presentation and advertising films for the entire line
• Interactive selling points
• 3D on board configuration
II. Ongoing training
• Information Push on content updates
• Multimedia training center (films, animation)
• Training Monitor (Multiple Choice Questions)
III. Commercial Steering
• Display of current sales figures
• Media reviews
• Sales incentives: ongoing training quiz
• Integrated notification center
• Tools for tracking and reporting on & offline application uses